Reviews
Why to choose items from Minimagine?
Items by Minimagine are high quality: carefully finished and made of sturdy materials (not balsa wood or foamboard). They are designed by doll collector for adult recipients. The roomboxes and furniture look realistic because they fit the doll scale and are made of real materials (for example wooden floors).
Hundreds of satisfied customers can't be wrong.
Furniture and roomboxes were sold intermittently in my Etsy shop since 2012. There are over 400 five-star reviews therefrom. Here are a few of them. More reviews you can find here.
great attention to detail
high quality workmanship
well suited to 1:6 scale dolls
finely crafted
packaged with care and shipped quickly
great design
beautifully made
look fabulous in diorama
excellent quality
very smart construction
smooth finished
perfectly scaled
so much fun to play with.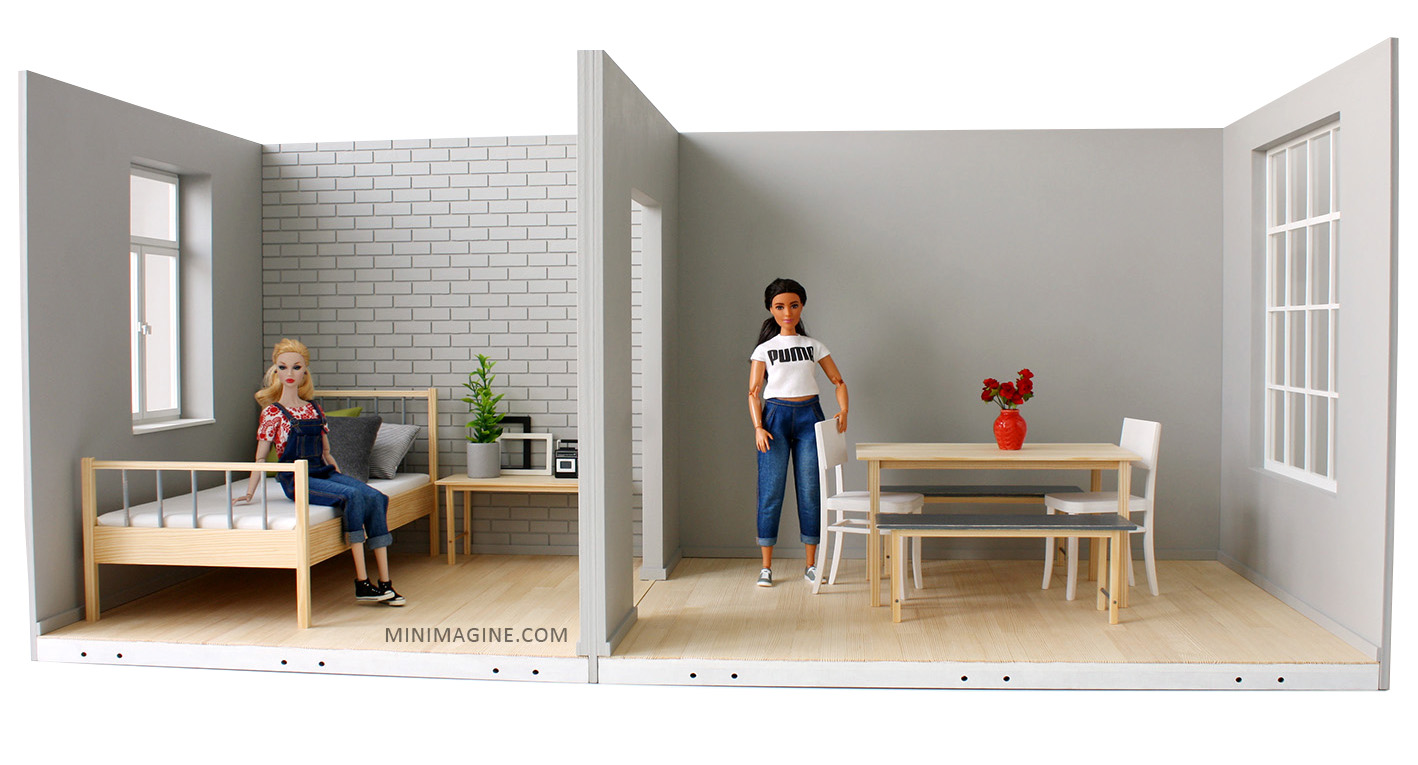 If you want to buy my items on Etsy, please let me know which items you would like to purchase and I will list them on Etsy, but I will add almost 20% fees.